"Noone knows how the castle was built. There is only a rumor that the castle have a passage wich connects Heaven and Earth. It is said that if you want to approach Heaven, first, you must be judged by the Horned Sacred Beast."
Encounters
Edit
Floor 1:
Fire Wolf x3 |Skill: Speed UP (on the 2nd and 3rd only ._.)|
Floor 2:
Floor 3:
Floor 4:
Floor 5:
Houkou x3  |Skill: Melee Target|
Floor 6:
Floor 7:
Sarugami x3   |Skill: Long Range Target|
Floor 8:
Gama x3  *AoE* |Skill: Speed UP|
Floor 9:
Ryoma x3  *AoE* |Skill: Attack UP|
Floor 10 (Boss):
Hikyu  *AoE* |Skills: Sword Nemesis, Melee Nemesis|
Boss:
Hikyu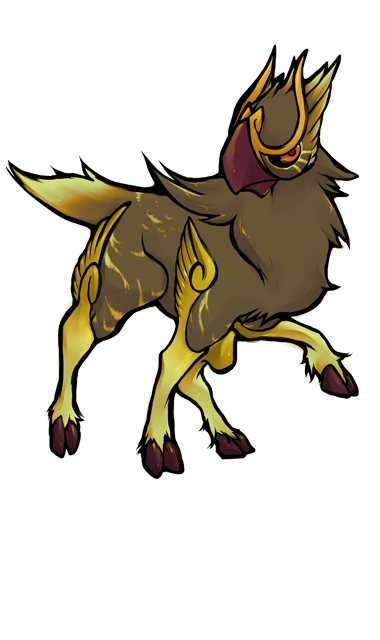 Drops:
Bronze Coins:
Floor 1: 750
Floor 2: 510
Floor 3: 550
Floor 4: 470
Floor 5: 4250
Floor 6: 500
Floor 7: 520
Floor 8: 720
Floor 9: 800
Floor 10: 6280
Information
Edit
A 10-floor nightmare for those unprepared. Notable floors are the 2nd, 8th, 9th and last floor.
1st Floor: Speed Monsters. 'nuf said.
2nd Floor: The infamous crit-machines with high atk.
3rd Floor: This floor doesn't pose much threat.
4th Floor: Above average atk and agi.
5th Floor: This floor doesn't pose much threat either.
6th Floor: 1 Cat with high HP. Its melee target seems to have high trigger rate.
7th Floor: This floor doesn't pose much threat as well, just hope it doesn't crit your greens.
8th Floor: Above average atk, agi, and AoE. Watch out greens(especially bow).
9th Floor: The infamous defense AoE monsters with very high atk, crit rate is kinda high for an AoE as well. These ones have about 45HP. Best prepare some Critical Attack. This floor is the main killer for most players.
10th Floor: This bird has high agi, high atk, AoE, and tons of HP, but don't let the sword and melee nemesis scare you. Those 2 skills doesn't really do much.