"In the old days, an Ayakashi fell in love with a human, but she is trapped within this cave which torn their love. But it is sealed by a special barrier, so only specific Shikihime are allowed to enter. The daily battle times there are also limited. Remember that when going to this place."
Encounters
Edit
Aside from boss, all encountered waves are randomized.
Floor 1, Waves 1-2:
Floor 2, Waves 1-2, Boss:
Boss:
Snow Maiden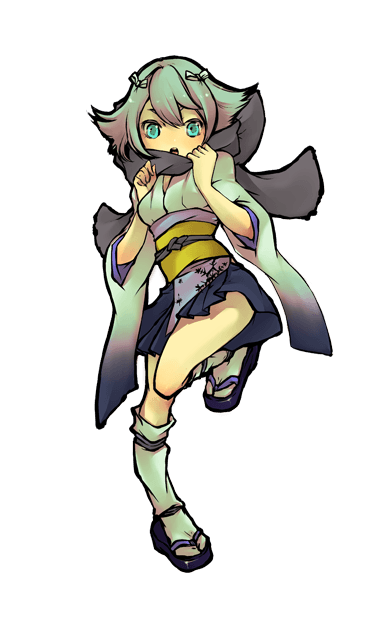 Encountered Monster Cards
40 Coins
Final Floor:
Edit
Recomended Party:
High Tier brushed Spears and Magic, along with 1 more Recovery beside Oyuki Family

Boss Guide:
She deals strictly more damage than in Maga Tree so expecting the worst if you can't finish her off before her AoE skill triggers..
For point of reference: a Spear with 453 Def would take about 175 damage from her.