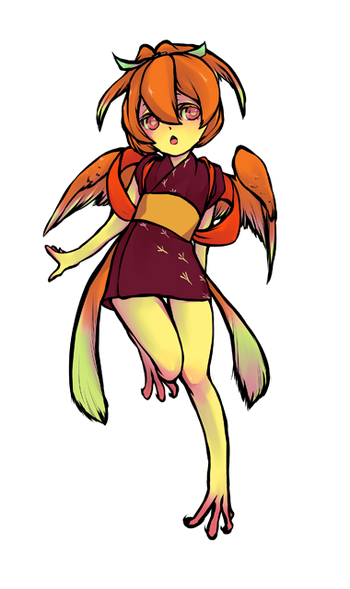 | | | | | | |
| --- | --- | --- | --- | --- | --- |
| Level | 1 | 2 | 3 | 4 | 5 |
| Cost | 3 | 3 | 3 | 3 | 3 |
| Atk | 110 | 117 | 124 | 131 | 138 |
| Def | 90 | 93 | 96 | 99 | 102 |
| Agi | 180 | 183 | 186 | 189 | 192 |
| HP | 120 | 123 | 126 | 129 | 132 |
| xp req. | - | 120 | 240 | 420 | 660 |

Experience value: 195
Sell value: 580 Bronze Coins
Description
Edit
An offspring of tengu living in forests. It has no magic and it cannot fly for a long time.
Places of Confront
Edit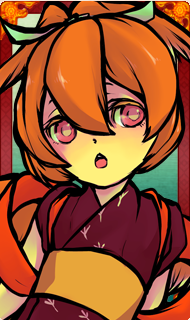 Ad blocker interference detected!
Wikia is a free-to-use site that makes money from advertising. We have a modified experience for viewers using ad blockers

Wikia is not accessible if you've made further modifications. Remove the custom ad blocker rule(s) and the page will load as expected.