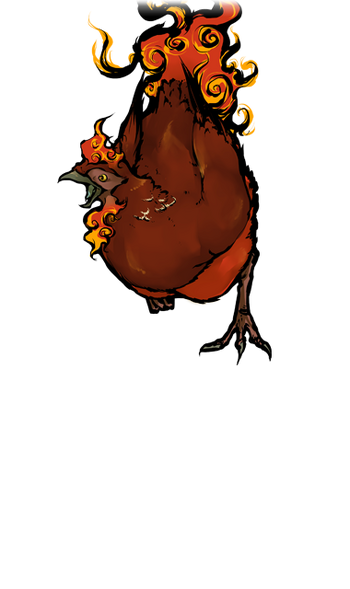 | | | | | | |
| --- | --- | --- | --- | --- | --- |
| Level | 1 | 2 | 3 | 4 | 5 |
| Cost | 4 | 4 | 4 | 4 | 4 |
| Atk | 120 | 122 | 124 | 126 | 128 |
| Def | 50 | 51 | 52 | 53 | 54 |
| Agi | 200 | 202 | 204 | 206 | 208 |
| HP | 200 | 201 | 202 | 203 | 203 |
| xp req. | - | 120 | 240 | 420 | 660 |
Experience value: 368
Sell value: 590 Bronze Coins
Description
Edit
A monstrous bird causing fire in human houses. It hides inside bottles put on clouds.
Places of Confront
Edit
| Required Material (*2) | Special Material | Unity Result | Success Rate |
| --- | --- | --- | --- |
| Fire Wolf | None | Hizama | 80% |
Note* During Thanksgiving Time event you were rewarded 75 Killing Stones  by completing the Event Quest  requiring you to [Hunt for 1 Hizama]
Ad blocker interference detected!
Wikia is a free-to-use site that makes money from advertising. We have a modified experience for viewers using ad blockers

Wikia is not accessible if you've made further modifications. Remove the custom ad blocker rule(s) and the page will load as expected.