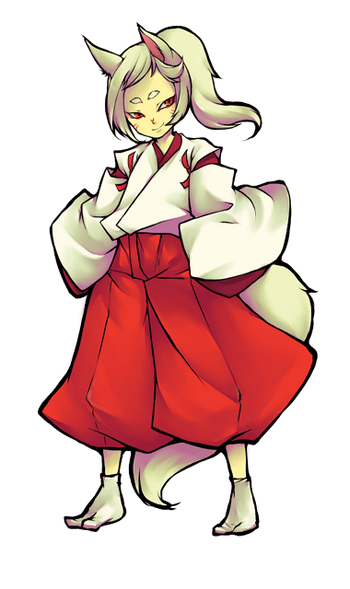 稲荷 (いなり)
| | | | | | |
| --- | --- | --- | --- | --- | --- |
| Level | 1 | 2 | 3 | 4 | 5 |
| Cost | 4 | 4 | 4 | 4 | 4 |
| Atk | 145 | 146 | 147 | 148 | 149 |
| Def | 138 | 139 | 140 | 141 | 142 |
| Agi | 98 | 99 | 100 | 101 | 102 |
| HP | 212 | 213 | 214 | 215 | 216 |
| xp req. | 180 | 240 | 480 | 840 | 1080 |
Experience value: 368
Sell Value: 590 Coins
Description
Edit
An evil fox living at temple of shrines, absorbing evil spirits than turning into a human.
Places of Confront
Edit
None

Ad blocker interference detected!
Wikia is a free-to-use site that makes money from advertising. We have a modified experience for viewers using ad blockers

Wikia is not accessible if you've made further modifications. Remove the custom ad blocker rule(s) and the page will load as expected.