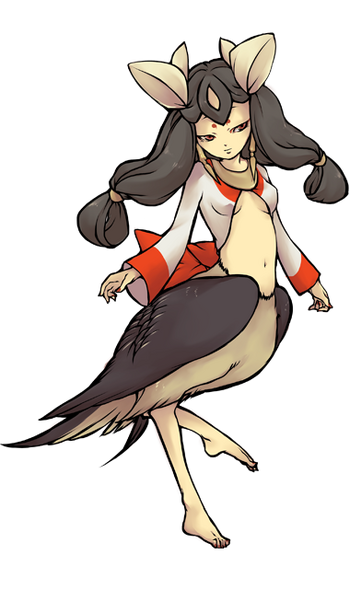 緊那羅
| | | | | | |
| --- | --- | --- | --- | --- | --- |
| Level | 1 | 2 | 3 | 4 | 5 |
| Cost | 5 | 5 | 5 | 5 | 5 |
| Atk | 200 | 201 | 202 | 203 | 204 |
| Def | 210 | 211 | 212 | 213 | 214 |
| Agi | 180 | 181 | 182 | 183 | 184 |
| HP | 500 | 501 | 502 | 503 | 504 |
| xp req. | - | 240 | 300 | 540 | 900 |
| | | |
| --- | --- | --- |
| | Med Cap | Max Stats |
| Atk | 51 | 555 |
| Def | 51 | 255 |
| Agi | 51 | 265 |
| HP | 51 | 235 |
Experience value: 1500
Sell value: 650 Bronze Coins
Devote Quest: Defeat Kinnara at Demon Lair = Brush of Training
Description
Edit
A creature with half-human half-beast body. It is also seen as one of Demigods.
Places of Confront
Edit
None
Ad blocker interference detected!
Wikia is a free-to-use site that makes money from advertising. We have a modified experience for viewers using ad blockers

Wikia is not accessible if you've made further modifications. Remove the custom ad blocker rule(s) and the page will load as expected.