Only 1 Shikihime can pass this forest road at a time. So it is better to take your strongest Shikihime with you.
And remember you can enter this place only several times a day!
Difficulty

Bronze

Silver

Gold
Exp
2700
3200
3900
Floors
1
Rooms
4

Can only enter with 1 Hime in the deck.
Note*Map Two
[You can only run this subjugation 5 times a day.]

Requirement to Unlock:
Clear the quest [Find the hidden forest road!] = Attack Black Forest once
隠された林道を見つけるのじゃ!
Encounters
Edit
Aside from the boss, encounters for each wave are randomized.
Difficulty only changes stats.
Floor 1, Waves 1-4, Boss:
Boss:
Sumikowarashi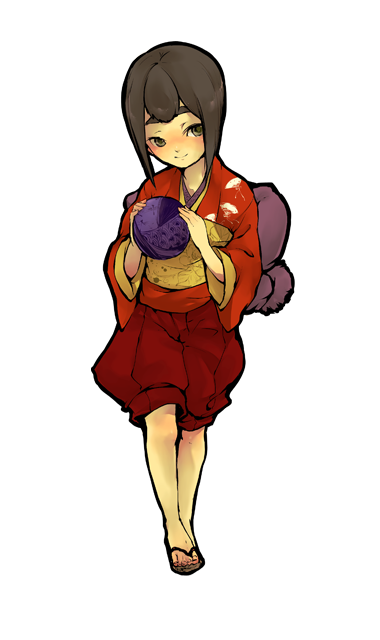 Encountered Monster Cards
280 Coins
Note: The Element Fragments only drop on Silver/Gold Difficulty and based on monster encountered.
To unlock, must first complete [Find the hidden forest road] quest, which will appear after you complete quest [Defeat Gion Shark at Mysterious Lake! ].