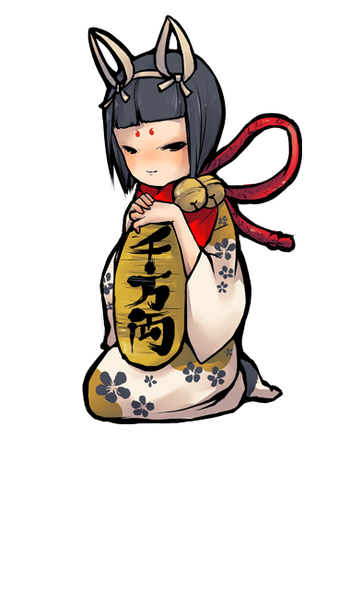 | | | | | | |
| --- | --- | --- | --- | --- | --- |
| Level | 1 | 2 | 3 | 4 | 5 |
| Cost | 5 | 5 | 5 | 5 | 5 |
| Atk | 80 | 81 | 82 | 83 | 84 |
| Def | 80 | 81 | 82 | 83 | 84 |
| Agi | 100 | 101 | 102 | 103 | 104 |
| HP | 400 | 401 | 402 | 403 | 404 |
| xp req. | 240 | 300 | 540 | 900 | 1140 |
Experience value: 490
Sell value: 610 Bronze Coins
Description
Edit
A mysterious creature calling luck and happiness. An evil creature that is nigh impossible to create via unity. A source of pain and frustration for many players when it's featured in the weekly unity quests.
Places of Confront
Edit
| Required Material (*2) | Special Material | Unity Result | Success Rate |
| --- | --- | --- | --- |
| Luck Cat | | Nothing yet | |
| Ghost Cat | None | Luck Cat or Fire Wolf | 90% |
Ad blocker interference detected!
Wikia is a free-to-use site that makes money from advertising. We have a modified experience for viewers using ad blockers

Wikia is not accessible if you've made further modifications. Remove the custom ad blocker rule(s) and the page will load as expected.