"This watch tower is said to be build in the mountain to
drive monsters and evils avay long time ago.
But now the Dark Force has seized it to make a base..."
Difficulty

Bronze

Silver

Gold
Exp
450
750
1050
Floors
1
Rooms
3

You will receive an AP Recovery Pill after clearing this subjugation.
In addition, you will unlock Cave of Austere Priests, Mysterious Lake and the Daily Dungeon where you will be able to find all the Consumed Items you need for Rare to Extremely Rare Unity and Superior to Superior Extremely Rare Unity.

Note* Devote Quest - Raid Mountain Watch Tower = AP Recovery Pill
New Enemy: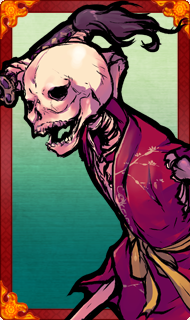 Encounters
Edit
Aside from the boss, encounters for each wave are randomized.
Floor 1, Waves 1-3, Boss:
Silver Difficulty
Same waves as Bronze, just higher stats.
Gold Difficulty
Same waves as Bronze and Silver, just even higher stats.
Boss now have skill:
Boss:
Encountered Monster Cards
650-710 Coins (Bronze)
1420-1510 Coins (Silver)
2110-2170 Coins (Gold)