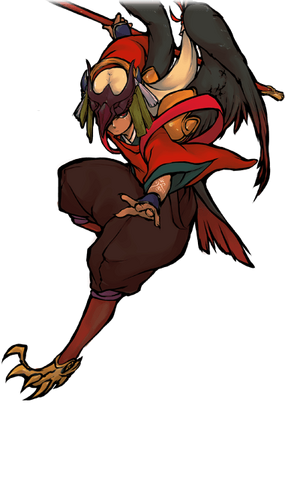 Catalogue Description
A type of Tengu hunting demons and souls. But it is not as strong as Tengu living in mountains
How to encounter:
Clear Demon Lair  for a small chance to encounter this boss. *During Event-Only*
Stats:
Attribute: (

Sword

) Note*  [ Does AoE  damage ]
HP: 20,000
Agility: 220
Participation rewards:
Ad blocker interference detected!
Wikia is a free-to-use site that makes money from advertising. We have a modified experience for viewers using ad blockers

Wikia is not accessible if you've made further modifications. Remove the custom ad blocker rule(s) and the page will load as expected.