A strange coast, when one steps on the sand, it
starts singing. It is said that you can pick up some
mysterious shells here. You can trade themfor
various items fromthe event quests.
Difficulty

Bronze

Silver

Gold
Exp
200
400
1000
Floors
3
Rooms
2

This dungeon is available during the A Fire & Ice Week! event.
Note*Map One: Event only.
Entrance requires the item [Ticket to Singing Sand Beach].
Encounters
Edit
Floor 1, Waves 1-2:
Floor 2, Waves 1-2:
Floor 3 Waves 1-2, Boss:
Silver Difficulty
Same waves as Bronze, just higher stats.
Gold Difficulty
Same waves as Bronze and Silver, just even higher stats.
Boss now have skills:
Bosses: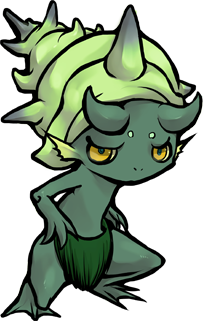 Final Floor:
Edit
Boss HP in Gold Difficulty: 710 < x < 726
(probably 720 :P)
Ad blocker interference detected!
Wikia is a free-to-use site that makes money from advertising. We have a modified experience for viewers using ad blockers

Wikia is not accessible if you've made further modifications. Remove the custom ad blocker rule(s) and the page will load as expected.